Envision Building Group Services
Thinking of building or renovating? Envision Building Group can help!
Based on the Gold Coast we pride ourselves on delivering affordable results that don't sacrifice quality. With years of experience under our tool belts we offer complete solutions from the design, all the way to the build. Turn your house into the home of your dreams with Envision. Book your free consultation to get started.
KITCHEN
Time for a Kitchen upgrade? We'll help you find the right fixtures, fittings, and finishes to make the most of your space. Pick your benchtops, splashbacks, cupboards, and drawers and we'll bring your dream kitchen to life.
BATHROOM
When it comes to the Bathroom, planning is the key to a great finished product. Work hand in hand with the best builders on the Gold Coast to develop a complete plan that will transform your bathroom. Enjoy innovative design without having to sacrifice functionality.
OUTDOOR LIVING
A great build flows all the way from the inside, out. Get your outdoor spaces entertainment ready with design that makes the most of your yard. However you want to enjoy your outdoor spaces, we'll help you turn your ideas into plans and take care of the rest for you.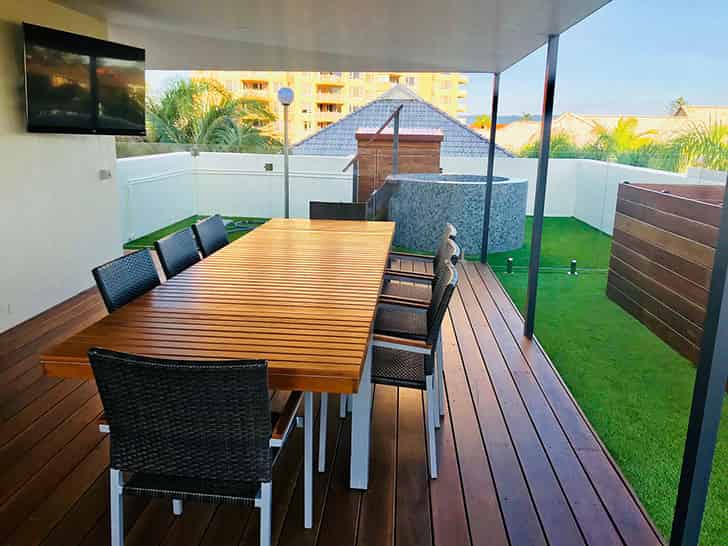 RENOVATION
Renovating your home can be a big job with many steps along the way. From initial designs, to preparation, and construction, we'll work with you closely, to bring your dream renovations to life. Don't try to go it alone, call in our expert builders across the Gold Coast and Burleigh Heads to make sure your renovation runs smoothly.